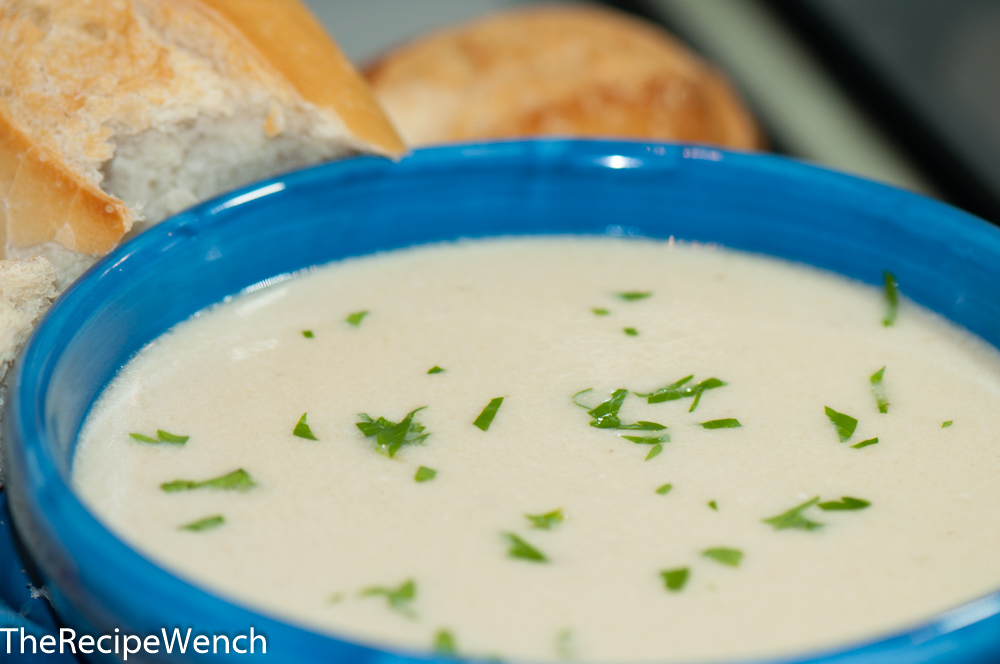 Cucumber soup - it's a thing!
I had some cucumbers in the crisper and wanted to try something other than a tzatziki dip (which I do adore!).
Let me tell you, I'm a big fan of this healthy, budget-friendly cucumber soup.
Fast and easy to throw together.
This is going to be a familiar sight at the dinner table.
It makes for a light meal, and is perfect accompanied by a nice, chewy chunk of baguette.
I adapted this recipe from one I found on All Recipes.  This soup is good served either hot or cold.  I prepared it on a chilly, rainy day and opted for the hot version!
ENJOY!
Cucumber Soup

Print recipe
Serve hot or cold. This cucumber soup is light and flavorful. Very easy and fast to throw together. Budget-friendly.
Ingredients
4 Medium Cucumbers (peeled and diced)
2 Tablespoons Red onion (minced)
2 Tablespoons Butter
1 Tablespoon Red wine vinegar
4 Cups Chicken broth
1 Tablespoon Flour
Pinch Tarragon
½ Cup Sour cream
3 Tablespoons Fresh Parsley (minced)
Salt and Pepper (to taste)
Directions
Step 1
Peel, remove seeds, and dice cucumbers. Mince onions and parsley
Step 2
In medium saucepan, melt butter. Saute onions. Add cucumbers, broth, red wine vinegar and flour.
Step 3
Add tarragon and a little salt. Simmer soup until cucumbers are soft (approx. 20 minutes).
Step 4
Run soup through strainer to separate broth from cucumbers and onions.
Step 5
Puree cucumbers and onions in blender, adding a little broth if needed. Return pureed mixture to saucepan with reserved broth. Heat through. Whisk in sour cream, adjust seasonings and sprinkle with minced parsley.