After tasting the most wonderful appetizer in Turin (Torino), Italy, I set out on a mission to find a caramelized onion marmalade recipe as delicious as what Jeff and I had enjoyed.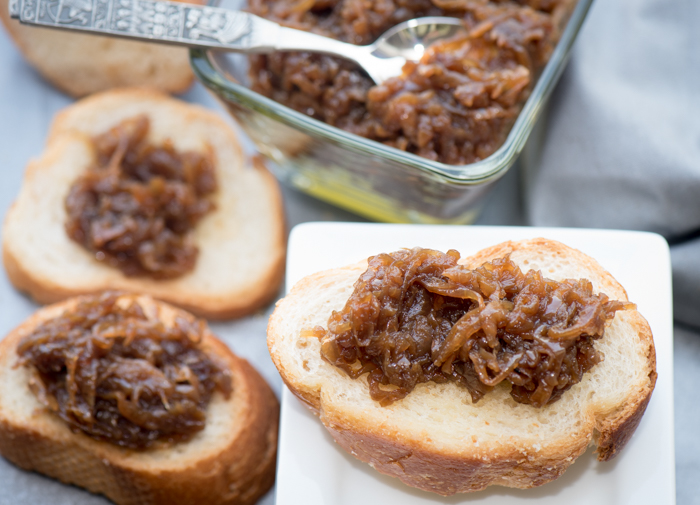 In September, we traveled to Torino to participate in the Cars & Coffee motor show.
If you aren't familiar with the concept, it is described on the Cars & Coffee Italy Facebook page as "an international phenomenon for sports car enthusiasts."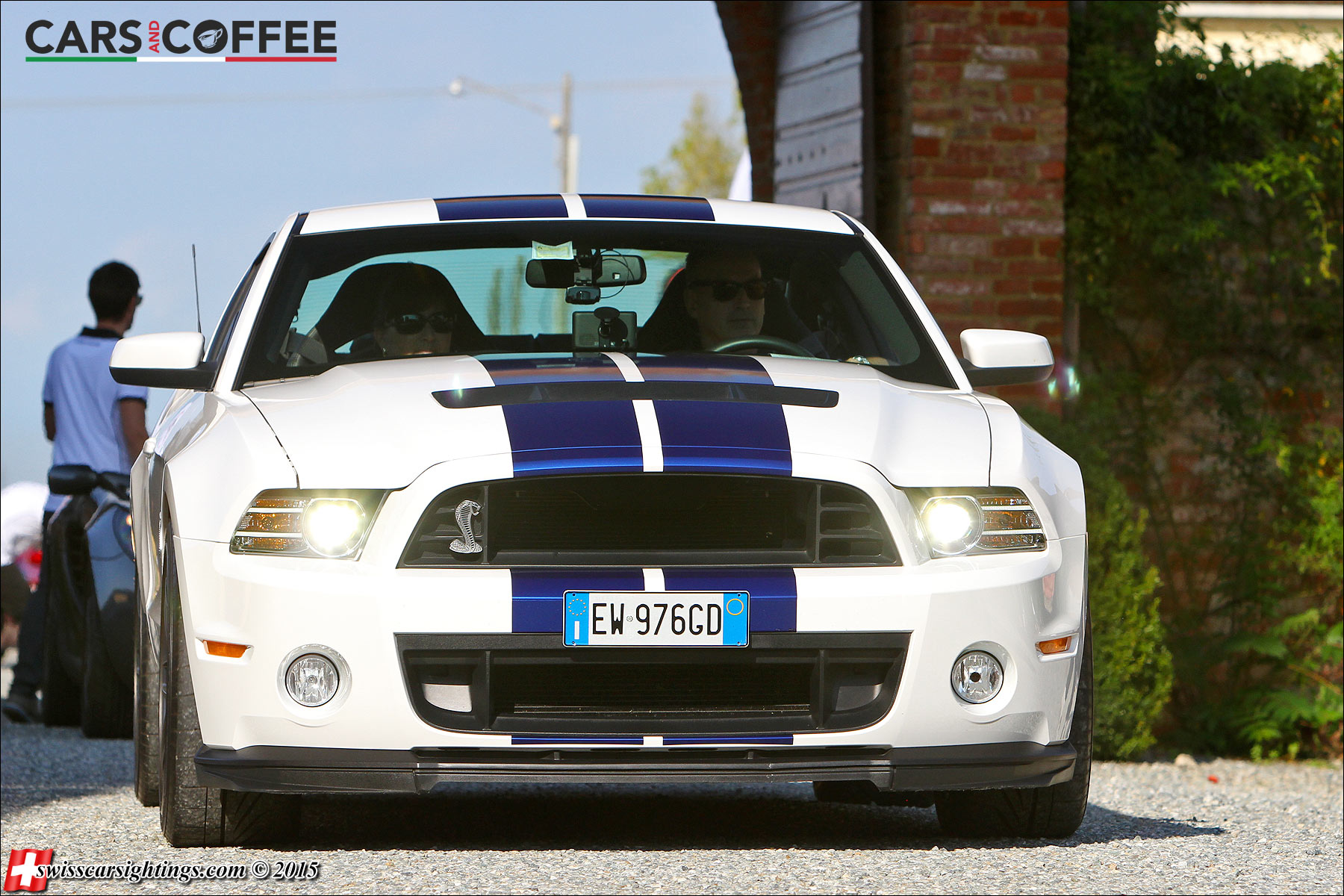 And a phenomenon it is!
Katie's Cars & Coffee gives a nice summary of how Cars & Coffee came to be --
The origins go back to Southern California in the early 1980's.  Just 4 dudes meeting at Adams Avenue Donuts in Huntington Beach to drink coffee and chat about dirt bike riding, politics, etc.
One of the guys eventually bought a '57 Chevy, his buddies followed suit and soon this little group grew to hundreds showing up at that donut shop to drink coffee and chat about cars (thus, "cars & coffee").
In 2003, a couple of the guys who used to show up at Adams Avenue Donuts, started their own little meet and greet in a different location -- the Crystal Cove shopping center on the Pacific Coast Highway a bit south of Corona del Mar.
Word started to spread, the gatherings got larger . . . and louder (with all the gunning of the engines), citizens complained. Eventually, Ford Motor Company stepped up and provided a new venue for the gathering.
Today Cars & Coffee events are held worldwide --
Germany, Czech Republic, Italy, Canada, Saudi Arabia to name just a few.
Jeff and I have been to two of the three events in Italy so far.
He has been talking about wanting to take his car to the events in Monte Carlo and Russia.
Russia would be quite a drive from where we live in Italy . . . but it can be done!
Italy - Austria - Czech Republic - Poland - Lithuania - Latvia - Russia! Easy, right?!
A bit of online research indicates it's 34 hours of driving time  . . . and about a $1 million dollars worth of fuel for the Shelby!
Let's see.  With my Google Adsense pennies adding up as fast as a herd of snails travelling through salted caramel, we might be able to save up enough money for gas by the time Jeff develops an affection for peas.
At the events we've been to in Italy, you show up in your car at a private reception for the participants.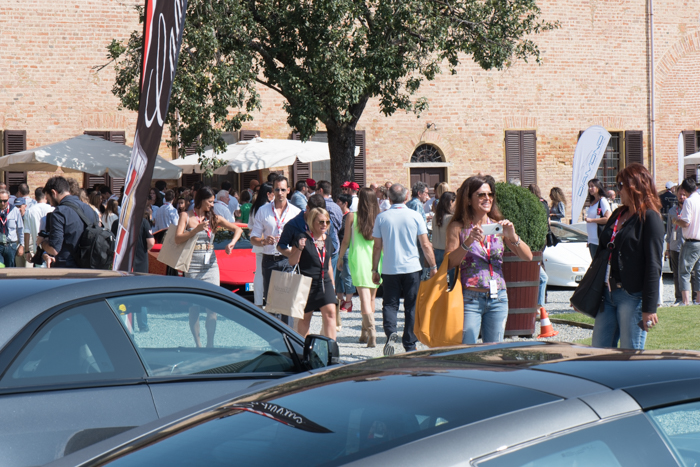 Upon arrival you're greeted by hoards of photographers and videographers.
The car is the guest of honor at Cars & Coffee.
The occupants are merely necessary to get the car to where it needs to go.
You rev your car's engine, the very capable attendants direct you where to park.
You hop out, enjoy the reception (coffee, pastries, prosecco, appetizers), mingle and admire all the fashion (I felt sorry for all the beautiful heels being destroyed by the gravel) . . .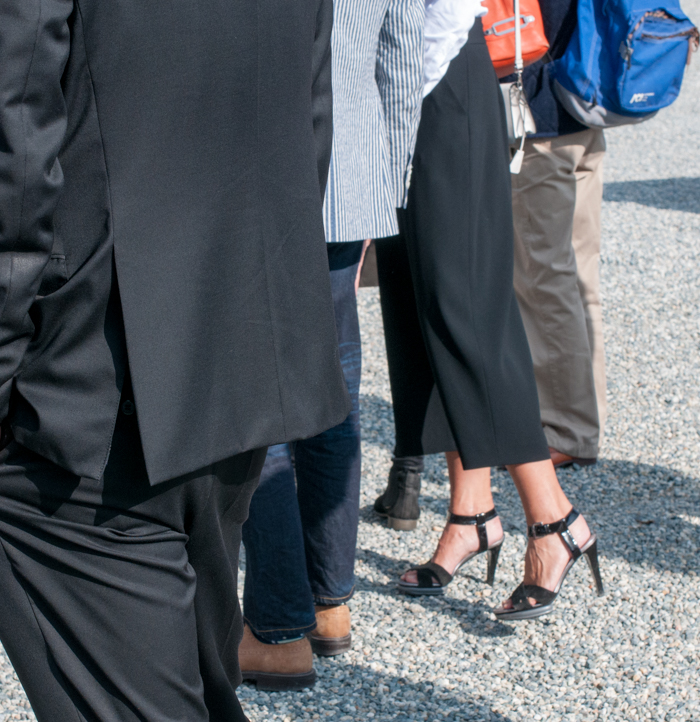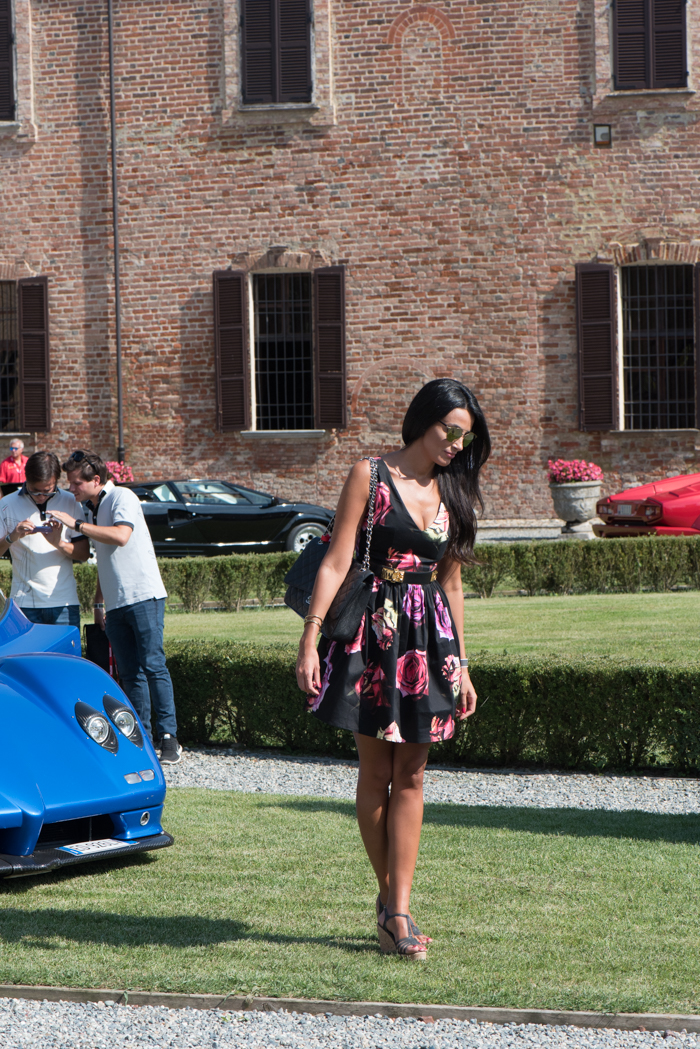 . . . and awesome cars -- cars people like us never come close to in the course of a normal day.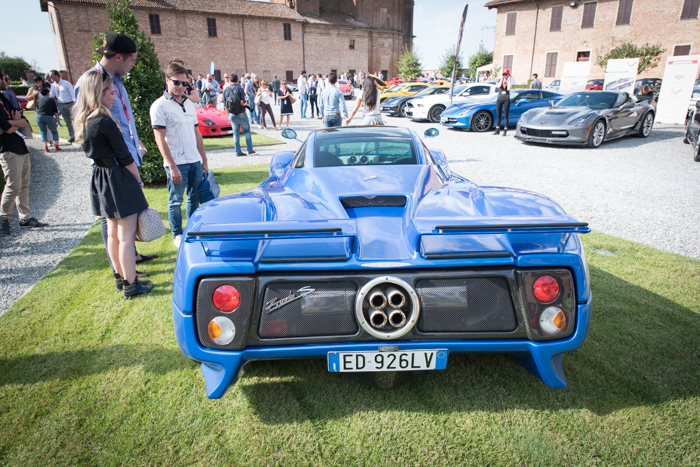 Next is a full, delicious Italian lunch.
After lunch, it's back in the cars for a fun caravan (30-45 minutes) to the designated place where the public is waiting anxiously to see the cars up close.  The time, the venue was the Sparco Factory.  Jeff was thrilled!
Again, more coffee and snacks.
And that about sums it up.  Cars & Coffee Italian style!
The events we've been to have been extremely well-organized and we've had a fantastic time.
The event in Torino was held on a gorgeous day at an amazing venue!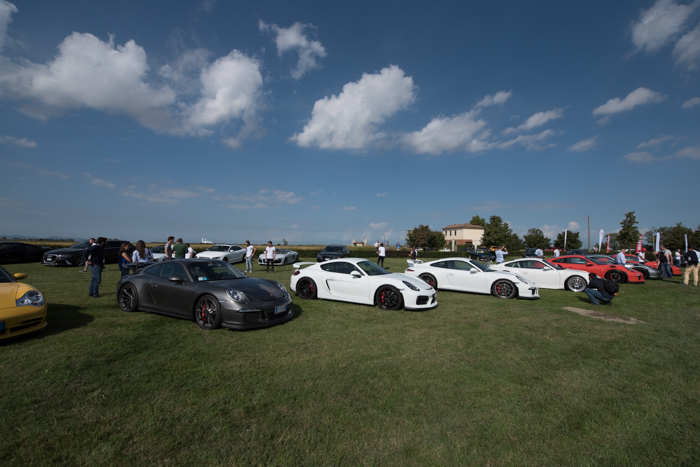 I just might end up touring the rest of Europe one Cars & Coffee event at a time!
As is usually the case when we go on car-centric vacations, Jeff's focus is the cars; mine is the food and lodging.
I picked a beautiful hotel this time . . . but for the screaming kids at the wedding reception that Saturday night.
Screaming.
Not the joyful screams that accompany a nice game of tag or hide and seek.
But screaming just for the sake of screaming.  Blood-curdling screams.  Just. Because.
To make matters worse, the reception was held in the courtyard below our window.
The screams echoed throughout the courtyard as the proud parents (with bellies full of wine, I imagine) admired their screeching screaming spawn.
By 11:45 p.m. I could take no more (we had an early start and many hours of driving ahead of us the next day).
I descended the stairs to the lobby to share my "joy" with the front desk.  He assured me the reception would be over by midnight.
It may have been my imagination, but the noise seemed to subside a couple decibels after my visit.
Setting aside the screaming children, the hotel grounds were beautiful and the restaurant was excellent.  It sprawled throughout several rooms -- each room only big enough to accommodate 4 tables.
It was quiet, intimate and romantic.  The food delicious and service impeccable.
Before the main course, we started with a wide variety of sliced meats, cheeses and vegetables, served with fresh hot bread filled with a delicious, sweet onion spread.
It was so good.
I returned to Naples determined to find a recipe just as delicious.
I tested a couple variations.  This recipe, with the tiniest modification, from Karen's Kitchen Stories is exactly the flavor I was looking for.  The bonus is that it's really easy!
Put this in a pretty jar, tie a ribbon around it and make a gift of it.  It's that good!
One of these days, I'm going to try making the bread from scratch and baking it with the caramelized onions in it.
In my mind, that will be awesome!
ENJOY! - The Recipe Wench
Caramelized Onion Marmalade

Print recipe
Caramelized onion marmalade is a tasty start to some amazing appetizers. Spoon over cream cheese on toasted baguettes. Delicious, easy and cheap! Or package in a pretty jar, tie a ribbon and present as a beautiful and tasty hostess gift!
Ingredients
10 Cups thinly-sliced onions - about 4 very large onions (I used yellow onions)
3 Tablespoons olive oil
½ Teaspoon kosher salt
1-3 Tablespoons balsamic vinegar
2 Tablespoons light brown sugar
Note
Please be advised the onions will cook down significantly.  This recipe will yield about 2-3 cups of marmalade.
I found this caramelized onion marmalade recipe on Karen's Kitchen Stories and modified it just slightly:  The first time I followed the recipe exactly and used 3 tablespoons of balsamic. Although the taste was wonderful, I wasn't thrilled with how dark the balsamic turned the onions. The next time I reduced the amount of balsamic to 1 tablespoon and was really pleased with the result. The color appealed to me and the flavor was still amazing!
Enjoy! - The Recipe Wench
Directions
Step 1
I used a large (4 quart, 11 inches wide), high-sided skillet for this. I recommend a cooking vessel with a wide bottom so that the onions can brown nicely.
Step 2
Add thinly-sliced onions to cooking vessel
Drizzle olive oil over onions and mix so that the onions are well coated
Sprinkle with salt
Cook over medium high heat for about 15 minutes, stirring occasionally.
Reduce heat to low and continue cooking the onions for another 30 minutes, stirring occasionally and scraping up browned bits
Sprinkle brown sugar and balsamic
Stir and continue to cook for 30-45 minutes (again, stirring occasionally to scrape up browned bits)
Once the onions reach the consistency of jam, turn off heat, allow to cool and store in fridge to use as desired
Step 3

You can hollow out a loaf of bread, spoon the warm caramelized onions into the center, wrap the bread up in foil and heat in the oven at 350 for about 10 minutes.

Step 4

When it comes out of the oven, slice and enjoy while hot.