Currently, one of my favorite dressings!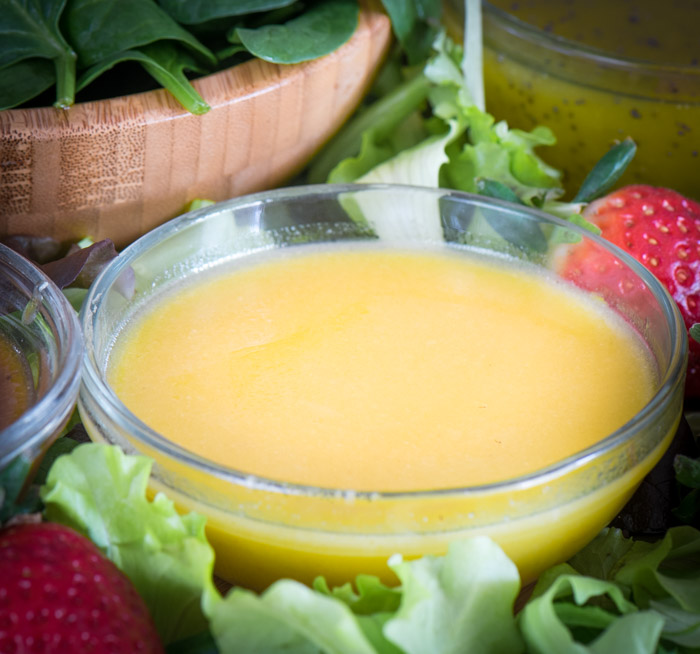 Lemon, honey, ginger dressing will wake up those tastebuds!
This sweet-tangy dressing goes especially well on our Breakfast Salad with fresh fruit.
The recipe makes about a cup of dressing.  You can easily double up and store leftovers (if any!) in the fridge or cut the recipe in half for a smaller portion.
If you enjoy this dress, you might want to take a look at maple balsamic dressing and lemon poppy seed dressing.  They are both along the same lines as lemon, honey ginger in that they are "tangy-sweet."  I think they are really delicious!
Enjoy! - The Recipe Wench
Lemon Honey Ginger Dressing

Print recipe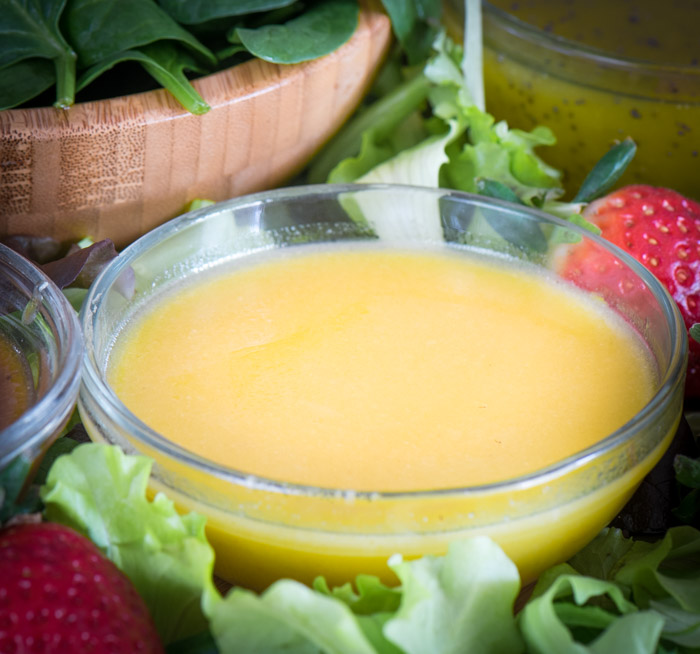 | | |
| --- | --- |
| Serves | 1 cup |
| Prep time | 5 minutes |
| Meal type | Condiment |
This lemon honey ginger dressing will liven up your salad. It goes especially well with salads containing fresh fruit such as strawberries. Also terrific with grilled chicken.
Ingredients
¼ Cup olive oil
¼ Cup vegetable oil
2 Tablespoons honey
2 Tablespoons minced ginger
1 Tablespoon dijon mustard
2 Teaspoons grated lemon zest
½ Teaspoon kosher salt
Note
Lemon honey ginger dressing is especially good on salads with fresh fruit and grilled chicken or steak.  Check out our Breakfast Salad! I like to make it in smaller portions so I always have a nice, fresh batch for the salad.  If you like this dressing, you'll probably also really like Lemon Poppy Seed and Maple Balsamic.
Enjoy! - The Recipe Wench
Directions
Step 1
Add all ingredients into small bowl.
Whisk until thoroughly combined.
Step 2
Taste.
Adjust seasonings if necessary.
Step 3
Enjoy!