Roasted strawberries are the solution we need . . .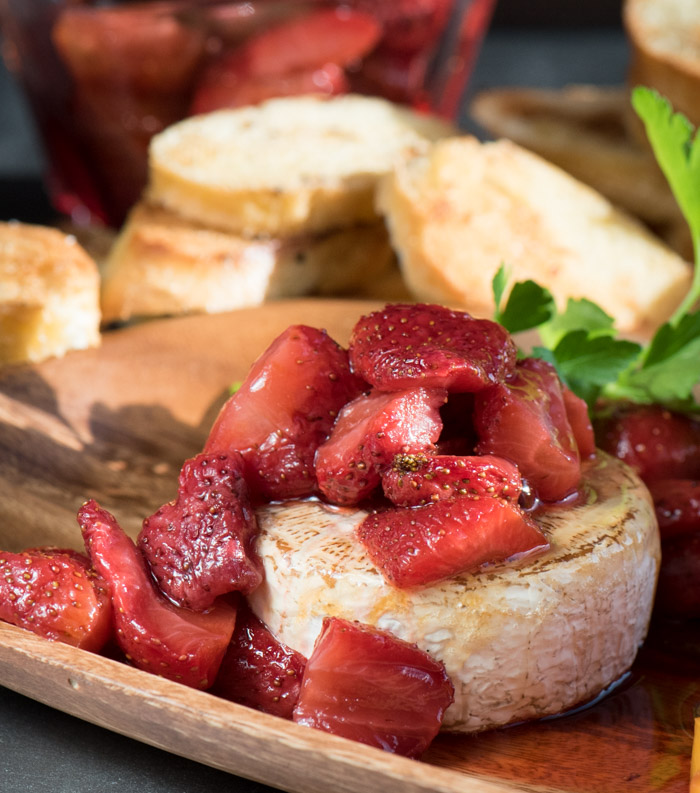 When those strawberries go on sale, I will scoop them up without giving a second thought as to whether we will be able to consume them before they get too ripe.
There are so many ways to use these strawberries -- over pancakes, ice cream, sponge cake or cheesecake. Spooned on a wheat cracker and drizzled with some balsamic vinegar. And, of course, heaped on top of some baked brie and slathered on a chewy baguette!
Tip:  You need to try balsamic with strawberries, if you haven't already.  The balsamic vinegar compliments the sweet strawberries like you wouldn't believe!
Enjoy! - The Recipe Wench
Roasted Strawberries

Print recipe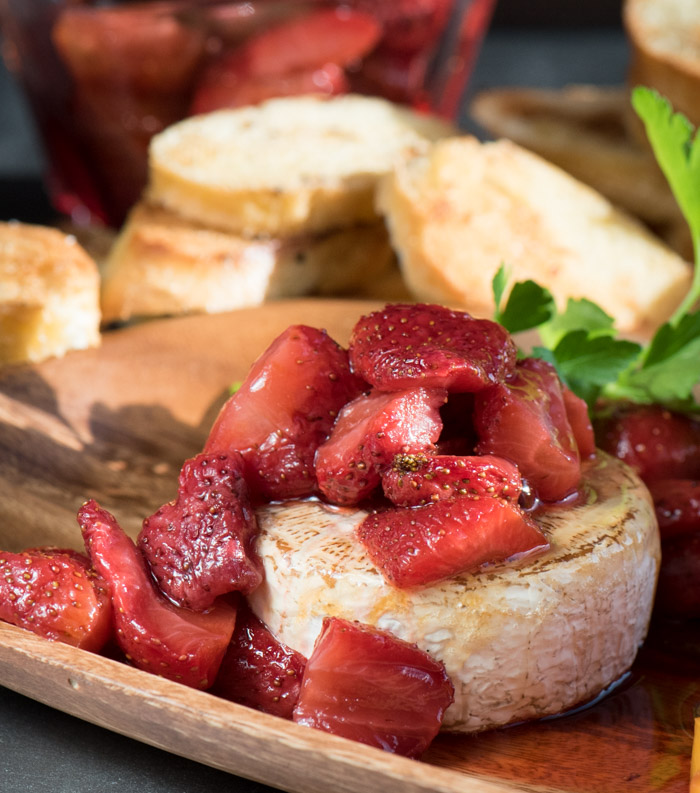 | | |
| --- | --- |
| Serves | 6 |
| Prep time | 5 minutes |
| Cook time | 20 minutes |
| Total time | 25 minutes |
| Meal type | Condiment, Dessert |
Roasted strawberries are fast and easy to make. Spoon over ice cream, baked brie, shortcake or even cheesecake. The possibilities are endless!
Ingredients
1 Pound strawberries, sliced in half or smaller (You can hull them if you want.)
¼ Cup granulated sugar (you might not use all of it)
1 Teaspoon vanilla extract
Note
Roasted strawberries are a great way to use up those delicious morsels before they get too ripe!
Enjoy! - The Recipe Wench
Directions
Step 1
Preheat oven to 400°F.
Line baking sheet with parchment for easy cleanup.
In large bowl, add sliced strawberries and vanilla extract.
Toss gently.
Sprinkle sugar, toss gently, add a bit more sugar to make sure every piece of strawberry gets some.
Step 2
Empty all the strawberries onto the lined baking sheet.
Roast for about 15-20 minutes, stirring gently halfway through.
Step 3
When they are finished roasting, use immediately or store in an airtight container in the refrigerator.