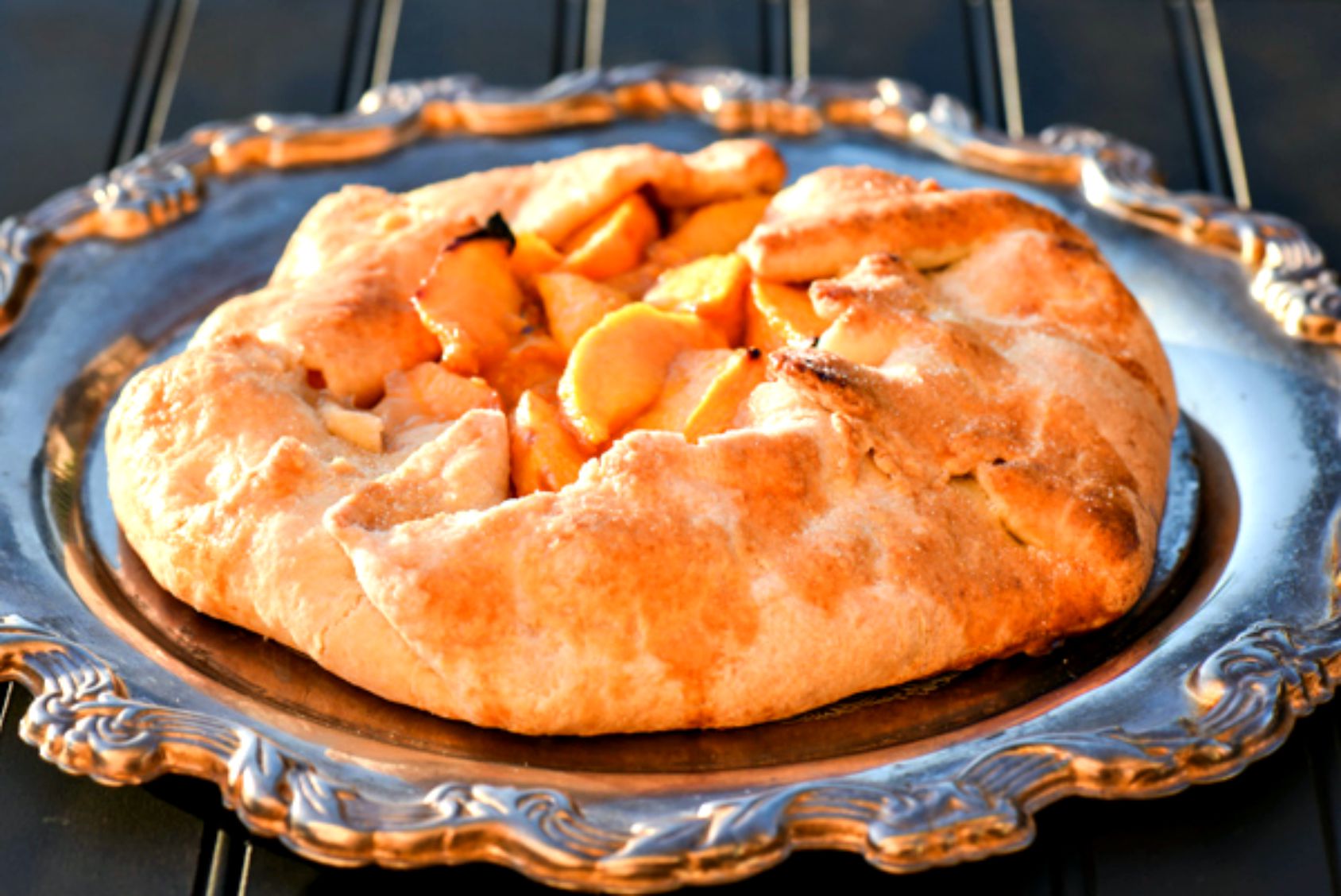 When I introduced my Simple Strawberry Rhubarb Pie, I gently touched upon my pie-baking challenges.
Well, there is a back story, and I think it's time to delve a little deeper into that subject.
Although the memory still stings, it's my duty to share this humiliation with others.  Perhaps those who are similarly challenged will take comfort in knowing they are not alone.
The setting:  Early '90's, Hawaii, Thanksgiving.
After maintaining a long-distance relationship with Jeff for 17 months, I moved myself from San Diego to Hawaii to figure out just where this relationship would go.
Jeff was a young submarine sailor stationed on the USS Helena out of Pearl Harbor.  I, a slightly older but still young, legal secretary.
As luck would have it, on this holiday my boyfriend was . . . out to sea.
This was a phrase I would become very familiar with over the next 24 years, but at least he was present for the births (and conception!) of our daughters so I'm not complaining!
The submarine service is a very close-knit group of sailors and their families.  While Jeff was away, I was welcomed with open arms to another family's home for Thanksgiving.
The Schonauers.
They were like the Brady Bunch.  His kids, her kids, their kids, lots of kids.
My question, "what can I bring?" received an instant response: "Pie!"
Yikes.  I froze.
Do I order pie from Marie Calendars?  Or do I attempt to make my own?
My internal conversation went something like this:
"You are 28 years old.  You should be able to do this.  What kind of girlfriend are you if you can't whip up a homemade pie?"
My idea of "homemade" back then consisted of opening a can of pie filling and pouring it into a from-scratch pie shell.
To make the filling from scratch was clearly above my pay grade.  I've come a long way since then . . .
The pies I produced were not pretty.
But I convinced myself, "Hey, they're sailors.  They'll love them. They won't even notice."
(And, besides, it was too late to grab a pie from Marie Calendars . . .)
When I arrived at the Schonauers' house, Dale ran out to the car to greet . . . the pies!
Apparently, the pies were the guest of honor at this Thanksgiving Day event.
I will never forget the combined look of horror and disappointment on his face.
Never.
And that's pretty much the last homemade pie crust I made until the Strawberry Rhubarb Pie, which turned out 100 times prettier than my Thanksgiving 1990 pies.  No kidding!
Good news, though!
This Rustic Peach Tart is the answer to my prayers!
The crust is supposed to look "distressed."
This is a stress-free pie-like-dessert for pie-crust-challenged people like me.
"Rustic" is my new favorite adjective!  I'm running with it!
Enjoy! - The Recipe Wench
Rustic Fresh Peach Tart

Print recipe
| | |
| --- | --- |
| Serves | 10 |
| Prep time | 20 minutes |
| Cook time | 1 hour, 10 minutes |
| Total time | 1 hour, 30 minutes |
| Meal type | Breakfast, Dessert |
Ingredients
Filling
1-½ Pounds Peeled and sliced fresh, ripe peaches
⅓-3/4 Cup Sugar, depending on the natural sweetness of the peaches (You can also combine brown sugar with white sugar to measure up to ¾ cup)
2 Teaspoons Fresh lemon juice
¼ Teaspoon Salt
2 Tablespoons Cornstarch
Crust
1-½ Cups Flour
¼ Teaspoon Salt
1 Tablespoon Sugar
1 Stick Butter, unsalted and very cold
4-5 Tablespoons Water
Note
All the pressure to make a perfectly formed crust is relieved with this recipe for Rustic Fresh Peach Tart.  Taking it a step further, feel free to use your favorite store bought crust!  Also, the sugar in this recipe can be adjusted depending on the sweetness of the peaches.  Use ⅓ to ¾ cup sugar.  And if you feel like combining brown and white, have at it!
Enjoy - The Recipe Wench
Directions
Step 1
Pre-heat oven to 375°F

For filling:
In a large bowl, mix peaches, sugar, lemon juice and salt together. Sprinkle cornstarch over and combine. Set aside.

For crust:
Whisk together flour, salt and sugar in food processor or mixer.
Add the cold butter and mix briefly until dough resembles coarse meal.
While the machine is running, add the ice water slowly just until the dough holds together.
Careful not to mix for more than 30 seconds.

Set dough in fridge for about 10 minutes. The idea is to keep the butter pieces from completely melting into the dough.

Remove dough and, working quickly, roll out on floured surface until you've achieved a 13-14 inch round.

Transfer onto a baking pan lined with parchment paper.
Assemble
Step 2
Place filling in center of crust, leaving a 2-inch rim.

Fold rim up slightly over the filling.

Bake in 375°F oven for approximately an hour to 70 minutes.

If areas of the crust start to get too brown, cover with tin foil until baking is complete.