Hello from Saint Augustine, Florida!
Welcome to Inspire Me Mondays!
We're happy you're here, and I'm happy to be in Saint Augustine -- America's oldest city.
Most visitors to Saint Augustine would probably be enjoying its beautiful beaches or strolling through the adorable historical district.
Ahhhh, but Jackie and I have skipped the beach and dodged the historical district.
Instead, we've been rummaging through Saint Augustine's thrift stores and enjoying the luxurious air conditioning of Target and Home Depot as we get her settled into her new apartment on a very tight budget.
Her boyfriend, Christian, has been staying in touch and sharing our excitement over thrift store finds as he  "toughs it out" at his family's home in Amsterdam.
Poor guy had to attend the neighbors' party . . . in a CIRCUS TENT!
You're thinking it was a party held in a tent, right?  Seen that before -- no big deal.
But it was, no kidding, a CIRCUS . . . in a tent . . . in the neighbors' yard . . . complete with acrobatics.
We're talking performers swinging from a trapeze.
Let that sink in.
The Dutch sure know how to enjoy life, don't they?!
Well, at least we have Target and Home Depot, which can be circus-like at times . . .
Seriously, though, we're having fun, and are pretty proud of the treasures we've found.
Amsterdam, you're not going anywhere anytime soon.
And we're taking a road trip to North Carolina later this week.
Plus, we get to visit the DMV today.  So take THAT, Circus Party!
----------------------------------------------------------------
The most viewed post from last week's link-up was Gypsy Road's tutorial on home food preservation.
I found the article interesting and motivating! Can't wait to get back to Italy to put some of these methods into action!
Canning is something I haven't attempted yet, but I have a friend in Italy who is certified as a "Master Canner" and we have plans . . .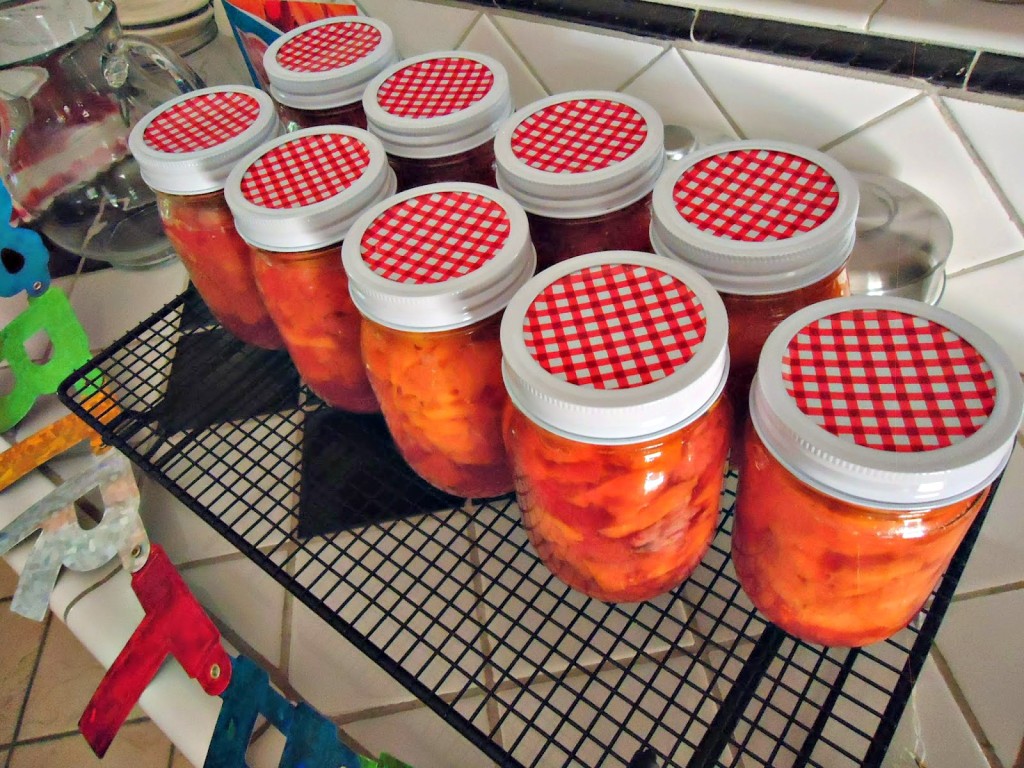 My personal favorites include this beautiful Lemon Blueberry Pudding Cake from Bunny's Warm Oven.
And Jay Tried and True's French Toast Casserole sounds amazing and simple at the same time.
I can't wait to give it a try!
Congratulations!  Be sure to grab your button!
Thanks to everyone for participating last week — whether you posted a link or simply visited and explored the talent.  We appreciate your being here!
Be sure to stop by my co-hosts' pages and check out their favorites!
Facebook • Pinterest • Twitter • Google+ • Google +
Facebook • Pinterest • Twitter • Instagram
Emily at Simple Life of a Fire Wife
Facebook • Pinterest • Twitter • Google +
Janice at Reflections
Facebook • Pinterest • Twitter • Tumblr • Google +
Facebook • Pinterest • Twitter • Instagram • Google +
Amanda at Diary of a Semi-Health Nut
Facebook • Google+ • Twitter • Pinterest • Instagram
And now — the moment you've all been waiting for ….
[inlinkz_linkup id=534886 mode=1]