Watermelon - as a main course.
I'm sharing the idea of a main course watermelon salad with you on the off chance that I'm not the last person on earth to experience the splendor of this sweet, crunchy, refreshing salad.
It was a first for me and I'm a better person having experienced this . . . revitalizing watermelon salad!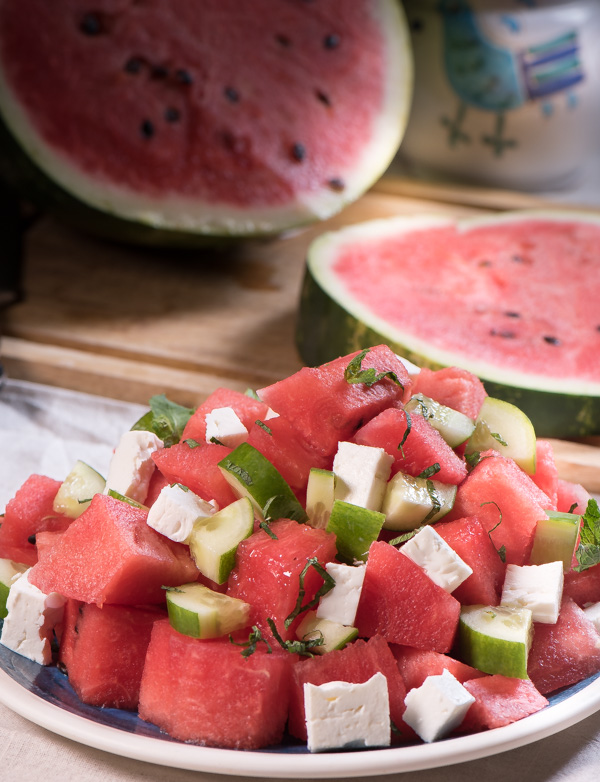 So my introduction to watermelon salad happened after spending one extremely hot day traipsing around Athens.
And by that I mean . . . SO STINKIN' HOT!
George, our tour guide, let us know it hadn't been that hot in Athens since 1987.
Yay us???
(You can read about our quick trip to Athens and Santorini here.)
We discovered this adorable restaurant just a short walk from our hotel . . .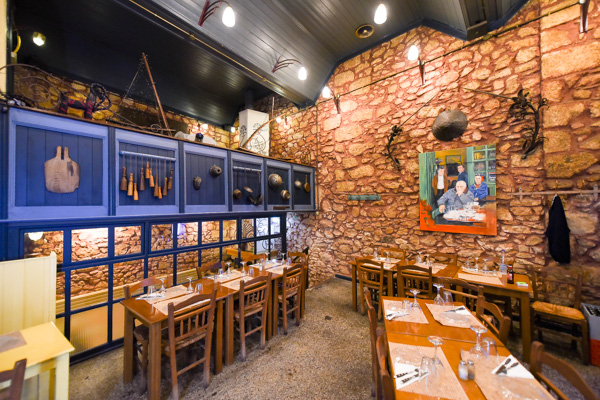 Look (at me looking) at the ceilings!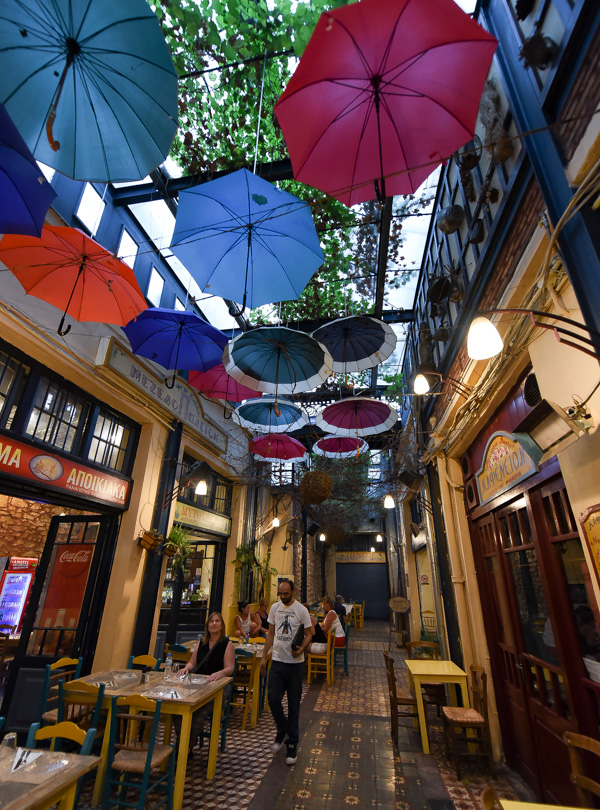 It looks really shady and cool in there, right?
It wasn't!
But the watermelon salad I ordered was incredible.  I had to have more!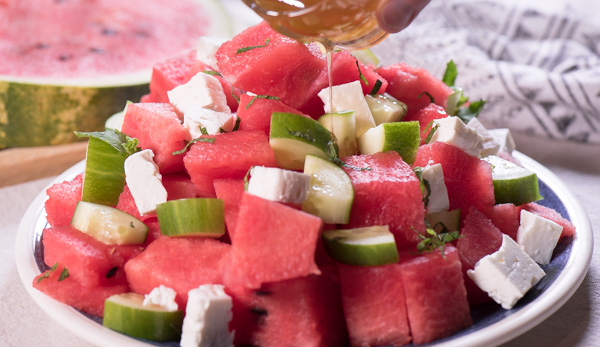 After exploring why-is-everything-uphill Santorini the next day, I had it again . . .
. . . at another adorable restaurant close to our apartment.
(I couldn't take my eyes off this little dining nook.  Doesn't everyone need one of these?)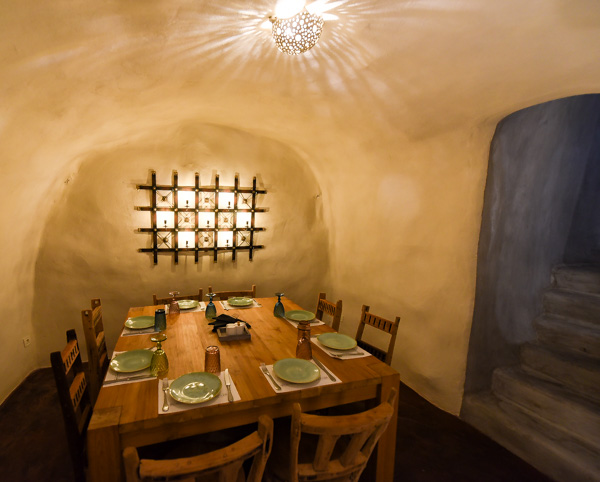 And, yes, after we returned home to Naples, I ate watermelon salad AGAIN . . . and chicken skewers . . . and tzatziki . . . and orzo salad . . .
Obviously, this dish made quite the impression on me.
And that's why I want to share this discovery with you!
Watermelon. Perfectly appropriate and satisfying.
Sweet melon, crunchy cucumbers, creamy feta, a sprinkling of fresh mint and a drizzle of honey-lemon dressing.
I couldn't get enough.
Super easy.  I mean, you just cut everything into chunks.
Pile it on a plate.
Drizzle with a sweet dressing like lemon and honey or even a tangy dressing like oil and vinegar.  Or eat it without dressing -- the fresh flavors are incredible.
Sharing is optional!
Enjoy! - The Recipe Wench
Watermelon Salad with Cucumbers and Feta
Ingredients
4 Cups fresh watermelon, cut into bite-sized chunks
1 English cucumber, cut into bite-sized chunks
1 Cup Feta cheese, cut into bite-sized chunks
1 Tablespoon Fresh chopped mint (or basil)

For the dressing:

⅓ cup honey
⅓ cup fresh lemon juice
Instructions
In a large bowl, combine cubes of watermelon, English cucumber (or peeled regular cucumbers), feta cheese.
Sprinkle fresh chopped mint (or basil if you prefer) and drizzle with a dressing made with equal amounts of honey and lemon.
Alternatively, you can drizzle olive oil and red wine vinegar over the salad.  The oil and red wine vinegar are a nice contrast to the sweet watermelon.
7.8.1.2
34
https://www.therecipewench.com/watermelon-salad-cucumbers-feta/