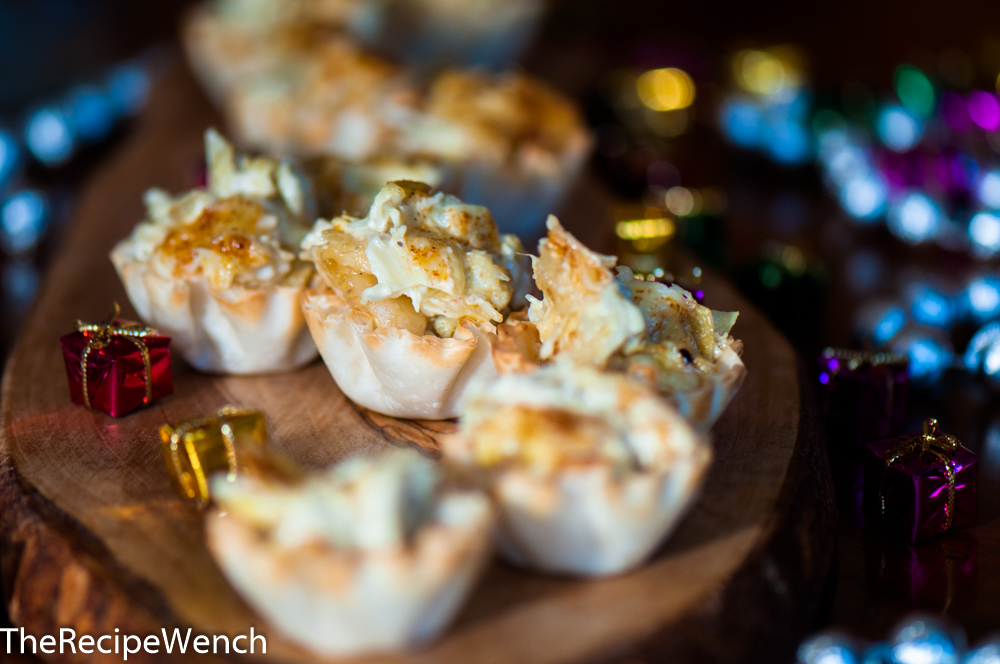 I was first introduced to this artichoke dip while at an engagement party thrown by my friend Cheryl for our mutual friends, Joe and Cindy.
I was so impressed with this dip, I had to ask Cheryl for the recipe.
I haven't made any changes to her recipe.
The first time I prepared this dip for a family event, I looked over to witness my brothers, nieces and nephew literally huddled over the dip.
This stuff is that good!
This dip has a lot of flavor on its own so I suggest serving with mildly-seasoned crackers.  Carr's Water Crackers are an excellent choice and filo dough shells make for a very attractive presentation.
ENJOY!
Artichoke Dip

Print recipe
This Artichoke Dip is guaranteed to be a hit at your next gathering!
Ingredients
2- 14 oz. Cans Artichoke Hearts - NOT marinated (drained and chopped)
1 Cup Fresh Parmesan (grated)
1 Cup Mozzarella (shredded)
1 Cup Mayo
1 Teaspoon Salt
1 Clove Garlic (minced)
2 Tablespoons Butter (to butter the souffle dish)
Directions
Step 1
Preheat oven to 350ºF. Butter souffle dish. Mix all ingredients, add to souffle dish and bake uncovered for 25-30 minutes.
Step 2
Serve with crackers or you can even serve in filo dough cups for a very attractive presentation.