You'll want to keep a supply of this shredded chicken in your freezer for quick meals!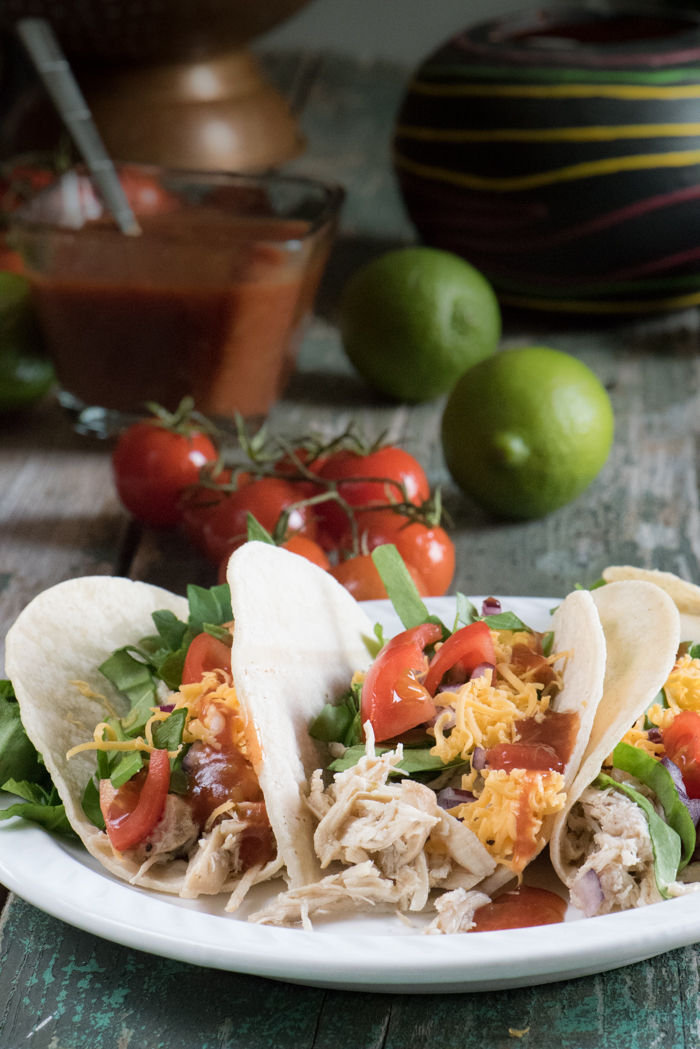 This shredded chicken can be a great base for your game day menu --
Think about it -- enchiladas, tostadas, tacos, quesadillas, nachos, chicken enchilada dip . . .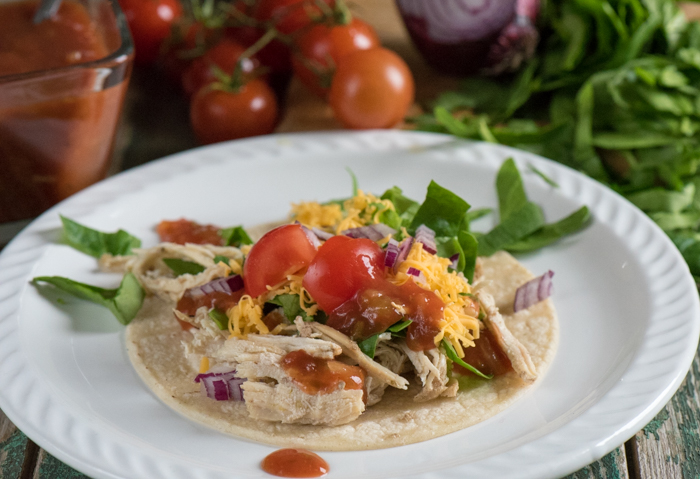 The bonus is the broth remaining in the pot after you've cooked the chicken!
Instead of discarding it, I add this delicious broth to soups  . . . like this Easy Chicken Tortilla Soup!
So when I freeze shredded chicken, I measure out ¼ cup portions and place a few portions in a ziplock.
I figure ¼ cup of chicken makes a nice, substantial taco or tostada. I'd probably use a little more meat in an enchilada . . .
After I've filled the ziplock with what I think Jeff and I will go through in one meal, I add about ¼ cup of broth, press as much air out of the ziplock as I can, and then pop it into the freezer!
I cooked 4 pounds of boneless, skinless chicken breast and wound up with enough meat for 30 tacos/tostadas.  That's a pretty good return on investment, don't you think?
There's no reason you couldn't use other cuts of the chicken (e.g., thighs, drumsticks) -- I'm just partial to boneless, skinless breasts for most of my chicken dishes.
Enjoy! - The Recipe Wench
Easy Shredded Chicken

Print recipe
| | |
| --- | --- |
| Serves | 30 |
| Prep time | 3 minutes |
| Cook time | 1 hour |
| Total time | 1 hours, 3 minutes |
| Meal type | Main Dish |
| Slightly adapted from recipe on | David's Free Recipes |
Super easy shredded chicken is great to have on hand for hectic, last-minute dinners! Really versatile -- and did I mention easy???
Ingredients
4 Pounds boneless, skinless chicken breast (You can use thighs if you prefer)
water (enough to cover chicken)
1 Tablespoon chili powder (I use chipotle chili powder)
1 Teaspoon each: kosher salt, black pepper, garlic powder, onion powder, oregano and cumin
Note
This recipe is thanks to one I found on David's Free Recipes.  He wrote, "Just like the taco shops in San Diego." I was hooked!  You will be too!  I make extra and freeze to use when I just don't feel like cooking. Also, the broth created as you're simmering the chicken is delicious -- I use it as a base for chicken tortilla soup.
Enjoy! - The Recipe Wench
Directions
Step 1
Place chicken in large pot.
Add just enough water to cover chicken.
Add seasonings.
Bring all to a boil.
Continue boiling for 10 minutes then reduce to a simmer.
Continue simmering until chicken is tender and falling apart (about 30-45 minutes).
Remove chicken and allow to cool before shredding.