Beer "cocktail"!  What?!
Sounds funny, but this beverage is so refreshing and thirst-quenching!
Just what you all need to sip on while you're rooting for your favorite team this Sunday . . .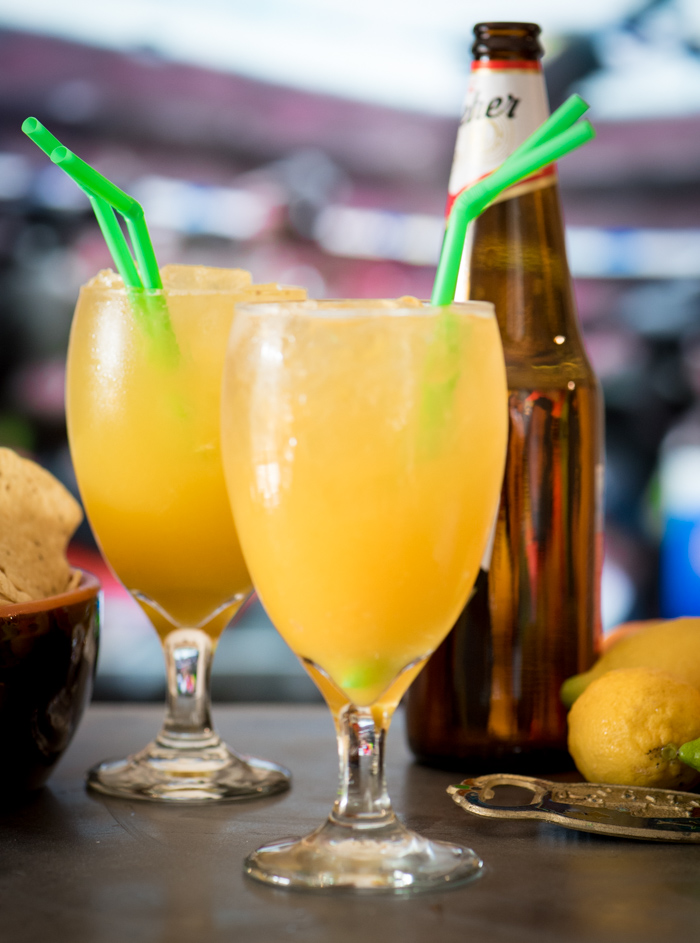 I enjoy beer.  I really do.
But sometimes I just want to get fancy.  
Know what I'm talking about?
Well, this is the perfect cocktail for fancy beer drinking.
Start with a little rum, add some fresh citrus juices and simple syrup.  Then top it all off with ice cold beer.
Stick a straw in it and you are good to go!
I've tried this cocktail with lemon juice and also with lime juice.
Both are very good -- the lime is a bit sweeter, but I wouldn't turn either of them down!
Enjoy! - The Recipe Wench
Beer Cocktail

Print recipe
Rum, fresh citrus juices, a little simple syrup all topped off with your favorite beer for a refreshing beer cocktail.
Ingredients
1 Ounce rum
1 lemon, juiced (lime is really delicious also)
1 orange, juiced
1 Ounce simple syrup (it's easy - directions follow)
4 Ounces beer
ice
Directions
Step 1
Fill a 16 ounce glass with ice
Add rum, simple syrup*, lemon and orange juices
Top with beer

To make simple syrup, heat equal parts sugar and water in saucepan over medium high heat. Whisk until sugar has dissolved. Continue cooking for a couple more minutes. Cool. Store in covered container in refrigerator for up to 2 weeks.