A rich strawberry syrup made with fresh strawberries is the key to this cocktail.
I made the fresh strawberry syrup the day before and allowed the strawberries to steep overnight.
There's nothing wrong with planning one's cocktails, right?
And a fresh strawberry martini is worth the advanced planning!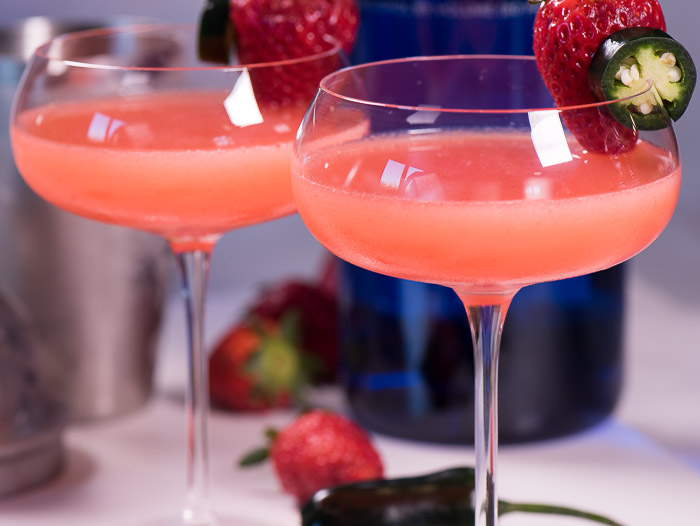 Now, you might be tempted to skip the steeping and just blend the heck out of the strawberries.
Don't.  Just don't.
This is why I had to test so many different versions.  You'll end up with a thick, pulpy vodka concoction instead of this, which is . . .
perfect, delicate, strawberry!
It has all the strawberry flavor.  Fresh, fresh, fresh.  I can't say it enough!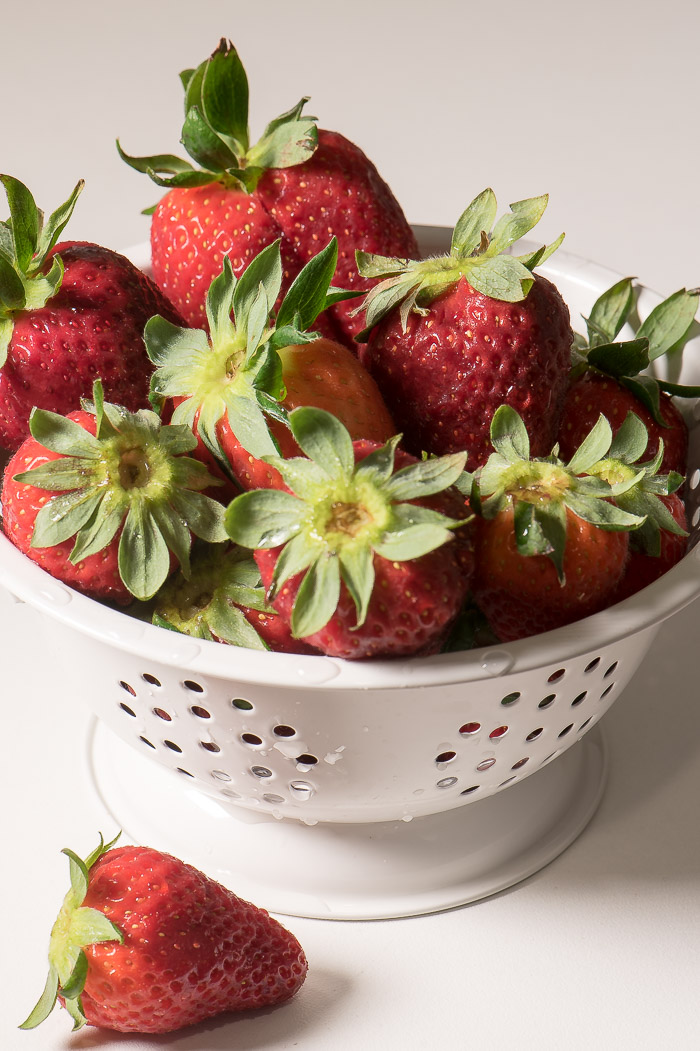 Just so you understand my absolute dedication to this cocktail –
I tested several strawberry martini recipes before I wound up with this one.
My liver!
I tried versions of martinis with fresh strawberries.
Versions with frozen strawberries.
I tried blending the strawberries.
I tried muddling the strawberries.
I tried shaking the living daylight out of the strawberries.
Try as I did, I kept failing to achieve the cocktail of my dreams.
The drinks were tasty . . . but the texture was not appealing.
And you, my friends, are totally worth the extra effort!
I was frustrated by all the fails.
I'd look at those gorgeous photos of strawberry martinis on Pinterest and get hopeful.
Nope.  Each one let me down.
This cocktail I had fantasized about – did it even exist???
As luck would have it, my blogging pal from The Gastronom Blog posted her delicious raspberry cocktail recipe ("The Clover Club - A Gin Cocktail").
It was her technique for raspberry syrup that caught my eye. I just knew it would solve my texture dilemma.
And it did.  Yay, Gastronom!  I owe you!
If you're wanting a little spicy flavor, try adding a slice of jalapeno before shaking.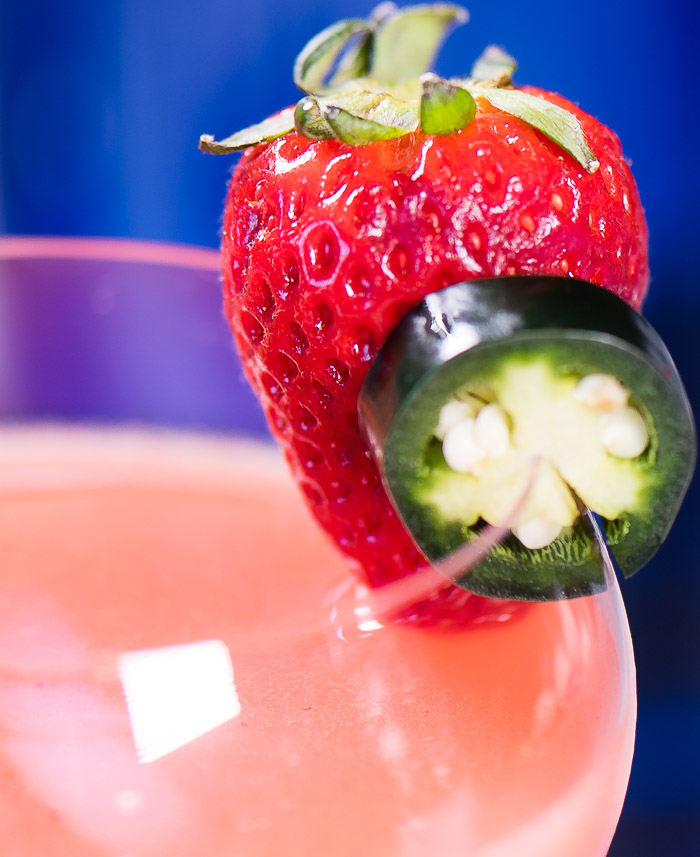 Just a little, though – you don't want to overpower the beautiful strawberry flavor!
And if you love this strawberry martini, I'm guessing you'd enjoy our rosemary-lemon martini.
Enjoy! – The Recipe Wench
Fresh Strawberry Martini – with homemade strawberry syrup
Ingredients
4 ounces vodka
3 ounces Strawberry syrup:  1 cup sugar, ½ cup water, 1 cup chopped strawberries.  Bring sugar and water to boil.  Remove from heat and add chopped strawberries.  Allow to cool.  Place in fridge to steep overnight.  Strain fruit from syrup before using.
1.5 ounces fresh lemon juice
1 slice fresh jalapeno (optional)
Instructions
Fill cocktail shaker halfway with ice.
Add all ingredients. Include jalapeno slice if you're looking for a bit of spice.
Shake, shake, shake for 30 seconds.
Strain into two glasses.
7.8.1.2
27
https://www.therecipewench.com/fresh-strawberry-martini/