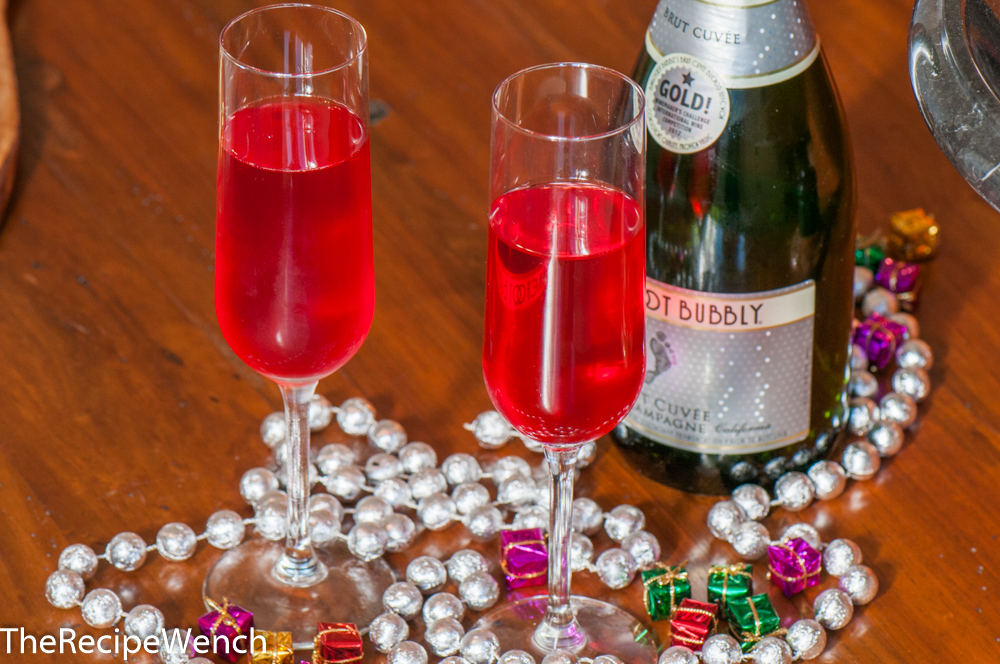 As a San Diegan tequila holds a special place in my heart.
I have fond (and some not-so-fond) memories of trips to Rosarito, Ensenada and, yes, even Tijuana.
And there was the time I went to Ensenada without telling my parents.  I was 19 but, still, yikes!
I'd be horrified now-a-days if my daughters wanted to go to those areas, but years ago they were relatively safe.
I found this cocktail recipe on AboutFood.com.
I'll admit I had my doubts about combining tequila with champagne, but I was very happy with the outcome to say the least!
Because the recipe calls for just a little tequila so you get the delicious aroma and flavor, but none of the chest burn. It's refreshingly tasty!
Enjoy!
Champagne & Tequila Cocktail

Print recipe
Refreshing and festive champagne cocktail for those who enjoy the flavor of Tequila!
Ingredients
1 Ounce Tequila
½ Ounce Triple Sec
½ Ounce Pomegranate or Cranberry Juice
Champagne
Directions
Step 1
Add Tequila, Triple Sec and Pomegranate or Cranberry juice to champagne flute. Fill with champagne and enjoy!