WELCOME TO THE RECIPE WENCH!
Chocolate Daiquiri
If this doesn't scream holiday entertaining,  I don't know what does!
Beef Minestrone Soup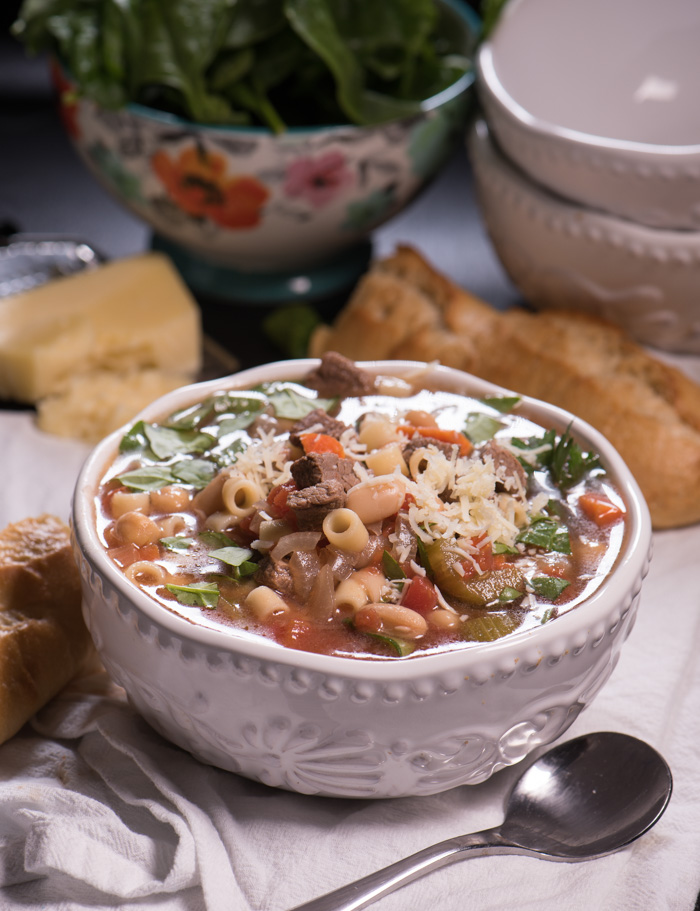 If you're looking for a quick, simple and satisfying soup, this beef minestrone recipe might be right up your alley!
Shishito Peppers

Ahhh, the flavor and simplicity.  These will be one of your favorite appetizers!
Fresh Cherry Muffins with Dark Chocolate Chips
Yes.  Dark chocolate chips.  Loads of them!
Vanilla Lavender Cake
The key to success:  start Weight Watchers, go home and bake a luxurious cake . . .
Cinnamon Pumpkin Coffee Cake
Yes.  It's spring here in Italy and I'm baking with pumpkin.  Totally okay. Totally delicious!
Grilled Stuffed Flank Steak
Beautiful, delicious and easy!
The Irish Blackberry Cocktail
This cocktail is such a great discovery — Irish Whiskey, blackberries and an amazing honey cream topping!
Slow Cooked Tender French Dip Sandwiches
A couple minutes prep is all you need and your crock pot does all the rest.  Check out my ridiculous photography set up fail.  Don't worry — I saved the sandwich and it was magnificent!!
Roasted Strawberries

So many ways to use these delicious strawberries!
Mango Cucumber Salsa

Just in time for grilling season!
Chocolate daiquiri!  Pure bliss. I partnered with Bouchard Chocolate to develop this chocolate daiquiri recipe.  It's rich and indulgent. I'm ready…
Read More